After four years at Allianz France, where he managed the Cloud, Cybersecurity, Architecture and Performance department, Charles Collier joined the Lucernys team. He will develop the Move-to-cloud offer, an end-to-end service that aims to support the digital transformation in its entirety.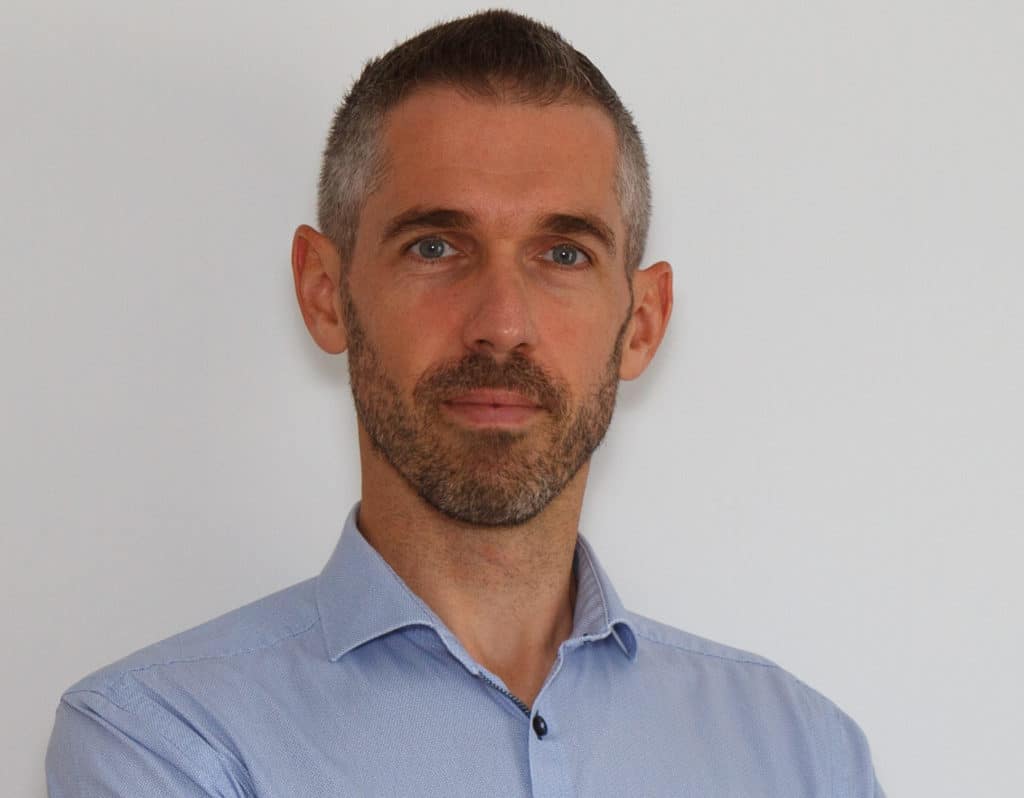 You officially joined Lucernys in July. What is your mission?
Charles Collier: I am joining them to structure our approach, to develop it and to accompany all our customers on the major subjects of cloud transformation. The objective is to accompany customers in this transformation with a global view of their projects. This goes beyond a simple technical focus or implementation of a single service.
With our Move-to-cloud offer, we want to provide an end-to-end service over time and address the entirety of a transformation. This can cover the support of a first project on the cloud or the development of a plan to migrate a set of applications to the cloud.
"Questioning the strategy, the budgetary impact, the involvement of the teams…"
Most companies already have a foot in the cloud but :
– How many really have a strategy, a roadmap or an understanding of the new challenges they will face?
– What will be the budgetary impact of their decisions? How will this affect their technology directions?
– What will be the posture of the production and development teams? Do agile and DevOps culture exist within these structures?
We can intervene to assess the maturity and mastery of the various dimensions that allow for a successful end-to-end cloud transformation.
Will you also be asked to intervene on other subjects, such as Finops?
Charles Collier: FinOps was created to meet the new financial management needs introduced with the arrival of the Cloud. So I'm also going to speak on this topic which is strongly related to the cloud.
I will also work on other subjects that are the responsibility of an IT department: the workplace, infrastructure or agilisation and more generally on transversal consulting subjects
What do you think you have to bring that did not exist at Lucernys to help the company and the project evolve?
Charles Collier: I will bring a proven vision of the cloud thanks to the experience I have acquired for more than seven years in this area. I've worked on many projects that I've been able to learn from – defining patterns, learning from them and having interesting case studies. I used these use cases to build the offer and the services we want to deliver to our customers. Today, a large number of ingredients are already present at Lucernys, I must structure them and make them grow to make this project succeed.
How would you define Lucernys' difference and strength in this niche?
Charles Collier: Lucernys develops a global vision of the cloud: from the design of a strategic cloud transformation plan to the support for its implementation by DevOps teams. The advice provided at each stage of a transformation plan will allow us to assess its maturity, identify the gaps and propose an appropriate remediation. Our ability to diagnose and our expertise are real differentiators to offer our customers the best solution.
What was your background before coming to Lucernys?
Charles Collier: I studied engineering in a fairly traditional way, focusing on infrastructure and network systems. During the 8 years that followed, I mainly worked on infrastructure and outsourcing projects at Diramode, then at Osiatis (now Econocom). I was in charge of teams that were in charge of the architecture and projects and the production and operation of our clients' IT services. These eight years (strongly oriented in the retail sector) allowed me to develop both my technical expertise (system, databases, monitoring and more globally infrastructure and architecture) and my management (by supervising project teams, experts and production teams).
"An experience acquired in Asia Pacific, at the forefront of the cloud
At the end of 2012 I wanted to enrich my professional experience and go to work in Singapore – where I stayed for a little over 3 years. I worked for Avanade and Neurones-IT to deliver services: delivery management, outsourcing and consulting on infrastructure issues. The context was much more international with clients spread over a very large APAC zone: from Hyderabad to Melbourne via Hong Kong. This experience was very rich and allowed me to work on cloud topics. I was surprised by the overall level of maturity on this topic. Most of our customers were not asking why go to the cloud, but how to get there.
"I helped Allianz make the move to the cloud and switch 2,000 branches to SD-WAN"
Back in France my main experience was at Allianz where I managed an IT department that covered cloud, architecture, cybersecurity and infrastructure activities. I had the opportunity to lead ambitious projects: a Velocloud SD-WAN project to switch 2,000 connected branches to MPLS, the implementation of a performance (application) service center. The most significant project will be the cloud focus I started in 2018 with the creation of a new team and the cloud overhaul of a 1,000 server platform.
"Come back to the customer's focus, understand his issues, bring my experience".
With Lucernys, I found the agility and dynamism that I had experienced in some small structures in Asia. Coming back to the consulting firm side of things is a challenge that motivates me and is very dynamic: the cloud context, the customer focus, understanding their issues, their needs and their problems and succeeding in bringing my expertise and my experience. The human aspects of the company and the quality of the exchanges I had with the different people also played a role in my choice. It is this set of reasons that attracted me to Lucernys' proposal.