The two firms combine their expertise to help companies meet the new challenges of IT services
IT departments must constantly evolve to enable companies to adapt to new market and business requirements. What's at stake? To offer an IT (applications, infrastructures, services…) that offers accessibility (including to disabled employees), agility, security, innovation and that is respectful of the environment and of the expense. These criteria are now essential to support the performance of companies. In order to meet these new challenges, the EPSA group, a major player in the operational performance of companies, announces a reinforced partnership with Lucernys, a consulting firm in IT performance.
Improving the performance of IT services: a central issue for CIOs
Over the past three years, CIOs have seen a sustained increase in their budgets: Gartner forecasts that IT spending worldwide will pass the $4.5 trillion mark in 2022, up 6.5% from 2021. The evolution of the world of work and society towards more digitalization, as well as the health crisis, have been catalysts: to adapt, companies have had to change their practices and rely even more on technology. In this context, many companies have launched large-scale projects, hoping to catch up quickly to face the crisis and competition. After this phase of strong IT investment, CIOs now want to implement strategies to control their spending, while remaining a force for proposal in order to provide solutions that enable companies to meet their new challenges, including accessibility, innovation, security and environmental compliance.
EPSA x Lucernys: Efficient and responsible IT performance to support business objectives
Based on these observations, Lucernys and the EPSA group have decided to combine their expertise in order to offer CIOs a global and customized support. The strength of this combination of consulting and strategy in digital transformation and responsible IT purchasing, unprecedented in the market, can accelerate IT performance and support the strategy and objectives of the company.
The complementary nature of the EPSA-Lucernys teams offers a global, 360° approach to the company's entire IT activity. This unique offer allows to optimize the operational and financial efficiency of IT, while taking into account CSR policies (accessibility, advice and best practices in favor of digital sobriety, …).
After an audit and benchmark phase, carried out with all the company's departments/businesses to identify the obstacles and other points of friction, the EPSA and Lucernys teams will make ad hoc recommendations on the various IT domains (advice on the choice of application solutions, infrastructures, IS architectures, organizations, hardware and service purchases, etc.). The teams will then support the IT departments in their implementation, while rationalizing expenses, with a strong environmental prism by favoring a responsible purchasing policy.
EPSA x Lucernys: a proactive IT department that creates value for the company
Through their support, EPSA and Lucernys intend to place the IT department at the center of the company's strategy. Indeed, the precise identification of the needs of each department/business line on the one hand and the benchmark of the best services, solutions, providers, etc. on the other hand, enables the IT department to truly reinforce the competitiveness of the company.
The union of EPSA and Lucernys expertise allows companies to develop an agile and responsible IT that meets the challenges of the various business lines, financially controlled and aligned with the company's strategy.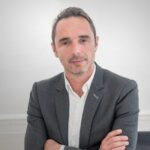 Emmanuel Laquière, Partner of the EPSA Group: "This partnership allows us to move forward with our complementary business performance offerings. Lucernys strengthens our ability to provide technical and organizational expertise to IT departments and to consolidate the approach of our procurement teams. Through this association, we will be able to address different markets and meet the increasingly specific expectations of our customers.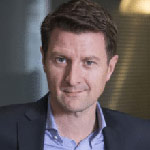 Bernard Schmitt, President of Lucernys: "IT departments must provide the business with a high-performance IT in all its components: innovation, agility, security, accessibility… but also from a financial point of view. This partnership with EPSA undeniably reinforces this last component and allows Lucernys to be part of the more global dimension of operational performance advocated by EPSA.
---
ABOUT THE EPSA GROUP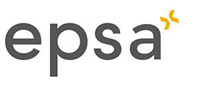 EPSA is a creator and producer of sustainable performance. It is the essential partner for any organization wishing to increase its performance and profitability. With its international presence, its thousand employees and its own integrated digital solution, EPSA is the only player to offer global support through 7 major complementary areas of expertise: Transformation & Digital, Purchasing & Supply performance, Marketplace, financing and management of innovation, energy and environmental performance, optimization of tax and social charges and financial management. EPSA's teams are resolutely customer-oriented and seek performance and efficiency on a daily basis with a "tailor-made" and sustainable approach, adapted to each need and specificity of the organizations.
EPSA has a strong human resources culture and is committed to an ambitious CSR policy, which is reflected in particular in the EPSA Foundation.
More information on www.epsa.com
ABOUT LUCERNYS

Digital transformation consulting firmLucernys has been an IT consulting firm for 25 years, specializing in improving the technical, financial, organizational and environmental performance of IT departments. Present in France and Belgium, our firm is a partner of high expertise in the realization of the digital transformation of your applications, your infrastructures and their operations. We are independent of software publishers, integrators or operators and our agile and responsive teams are on a human scale, which allows us to combine the relevance of consulting with a strong proximity to our customers.